YouTuber-Turned-Boxer KSI Reveals His "Only Reason" to "Come Back" Into the Boxing Scene
JJ Olatunji, better known as KSI, is set to exchange punches against the MMA fighter Dillon Danis on January 14, 2023, at the OVO Arena Wembley, London. Further, this boxing showdown would be part of the MF & DAZN: X Series 004.
ADVERTISEMENT
Article continues below this ad
There is already a lot of hype around this fight. Despite that, there have been questions about why he's fighting Danis.
ADVERTISEMENT
Article continues below this ad
KSI recently uploaded a video, "Why I'm Fighting Dillion Danis January 14th 2023," to clear his reason for fighting Danis.
KSI Olatunji is a famous English YouTuber. But aside from being a successful content creator, he is also an excellent rapper. However, he also tried his hands at boxing later on and even saw success there. The 28-year-old is undefeated in the boxing ring so far.
KSI reveals why he is fighting Dillon Danis
In the video, he addressed that people would never be satisfied with whom he fights. He claims if he goes for active fighters, fans call them "trash". Then again, if he wants to exchange punches against a boxing legend, fans would claim that he's facing an old fighter.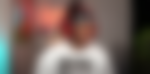 KSI reveals he's aware of his fans' wishes to see him fight Jake Paul. He wants the same and claims all these fights are preparations to fight Paul. Olatunji said, "The only reason I have come back into the boxing scene is to fight Jake Paul and beat him."
"So, I don't really understand why people are complaining about the people I fight. Let me just enjoy the journey, enjoy the ride." The 28-year-old continued, "Because ladies and gentlemen, once I fight Jake Paul, I'm done. I'm not boxing anymore. I would have solidified my legacy and then hung up my gloves forever."
Fighting Jake Paul is the ultimate goal for KSI as a boxer. So, he wants to stretch this boxing stint as long as possible before the fateful encounter against his rival Jake Paul. He then asked his fans not to rush for that ultimate fight against Jake.
JJ Olatunji takes a dig at Jake Paul
KSI wouldn't be exchanging punches with Jake Paul anytime soon. But that doesn't mean he can't take some shots at the 25-year-old on the internet. Olatunji recently tweeted about Jake Paul only fighting against people over the age of 30.
ADVERTISEMENT
Article continues below this ad
Who was the last person that Jake Paul fought that was under 30?

— ksi (@KSI) November 24, 2022
ADVERTISEMENT
Article continues below this ad
Are you excited to see the ultimate showdown between KSI and Jake Paul? When do you expect the duo to exchange punches against each other?
WATCH THIS STORY: Everything You Need To Know About Logan Paul's Latest Business Venture With KSI