Main events
Thawfest. 6:30 to 9:30 pm Saturday 9th April. Drink samples from breweries, distilleries and wineries. Buffalo RiverWorks, 359 Ganson St. Tickets are $ 45, and VIP for $ 65 (thawfest.com).
About 20 a total of breweries, wineries, cideries and distilleries are set to celebrate Saturday's drink at New York RiverWorks. Fans can move from one station to another for samples of alcoholic beverages and unusual releases while listening to the music of Corey Klawon and Jeff Kocher playing as two people. Food will be available for purchase at licensed locations in addition to a list of alcoholic beverages.
Riverdance. 7:30 pm Friday, April 8; 2 and 8pm Saturday 9th April; 1 pm Sunday 10th April. Shea's Buffalo Theater, 646 Main St. Tickets start at $ 30 (box office, 847-1410, sheas.org, ticketmaster.com).
The Irish dance show has been upgraded for its 25th year, with composer Bill Whelan re-recording his recordings – Grammy winners for first prize – and improvements made to lighting, stage and production. general. Try not to stumble as you dance your jig on the way out of Shea. Fiona Dargan, Kevinah Dargan and Erin Lynch who grew up coaching Rince na Tiarna South Buffalo will be part of the show.
Easter Makers + Shakers Boozy Artisan Market. 10 a.m. to 5 p.m. Saturday, April 9th; 10 am to 3 pm Sunday, April 10. The Powerhouse, 140 Lee St. Tickets are $ 5 (stepoutbuffalo.com).
The annual Step Out Buffalo Market – which focuses on Easter and Mother's Day – will be held for the first time at Powerhouse, a wedding and event venue near I-190. More than 120 retailers are expected to showcase their wares, and the love of alcohol-based entertainment in its markets continues, with the blood of marys, mimosa and plenty of drinks.
Taste of Art. 5:30 to 8:30 pm Next Thursday, April 14. The Atrium at 500 Seneca, 500 Seneca St. Tickets are $ 50 (yawny.org, eventbrite.com).
A keystone for the Young Audience for New York week's 60th anniversary week combines some of the organisation's arts education courses with the opportunity to dine at Fat Bob's, a dessert from Chocolate of Nikki, drinks from Community Beer Works and Flying Bison, and events like Bollywood. dance and real drama. Consider the YAWNY program for the rest of the week, again, with five opportunities to collaborate with artists at Buffalo & Erie County Central Library during the week break.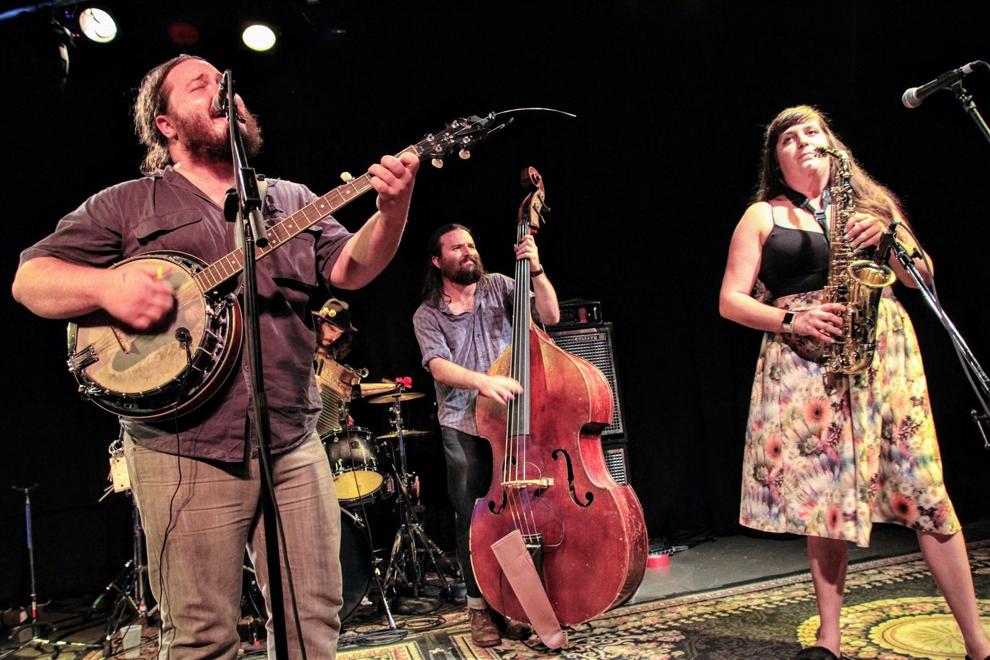 Do not miss these
Folkfaces tribute to John Prine. 9 pm Friday, April 8. Sportsmen's Tavern, 326 Amherst St. Tickets are $ 15 at the door. Buffalo's bluesy, roots Folkfaces band has brought together many local music friends – such as Leroy Townes, Panfil Brothers, Grace Stumberg and Maria Sebastian – for a night of music for one of Folkfaces' heroes, John Prine. Prine, four-time Grammy winner, died in April 2020 from Covid-19 complications.
Buffalo Spring Market. 5 to 8pm Friday, April 8; 10am to 6pm Saturday and Sunday, April 9-10. Outside Loaded Lumber, 223 South Park Ave. Free to attend. Continues April 15-17. The wooden buildings that stole the hearts of consumers at Christmas time are back for Easter, and the vendors – limited to handmade sellers – are helping Buffalonians adopt the year.
Nate Bargatze. 9:30 pm Saturday 9th April. UB Center for the Arts, 103 Center for the Arts, UB North Campus, Amherst. Tickets start at $ 39.75 (box office, 645-6915, ubcfa.org, ticketmaster.com). Tennessee comedian, who appeared with major comedians Jimmy Fallon and Conan O'Brien, quickly sold out his 7pm UB program, prompting editors to put on a nightcap. Lots of tickets left for those seats later.
Martina McBride. 8 pm Saturday 9th April Seneca Allegany Events Center, 777 Seneca Allegany Road, Salamanca. Very few tickets remain (senecaalleganycasino.com, ticketmaster.com). It doesn't matter to call McBride a national music legend, as the 55-year-old Kansas native has released records since 1992, was nominated for 14 Grammy awards and won a series of national music awards.