Los equipos de handball del Campus ULP fueron champions en cinco categories
De siete partidos decisiveos a los que arribó la Universidad de La Punta, hubo vuelta olympica en menores femenino, cadete masculino, juvenile masculino, menor masculino e infantiles mixto.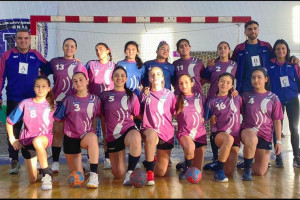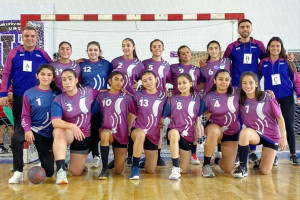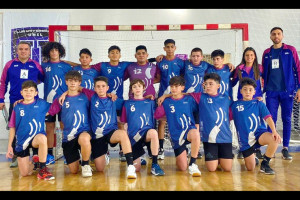 During Saturday and Sunday they played all the finals of the tournament Apertura de la Federación Sanluiseña de Handball, with parties between the predio "Pedro Presti" and the Centro de Especialización Deportiva "Ave Fénix", and the Campus ULP won five of the seven finales que disputó.
Directed by Lucas Moreno, with the physical preparation of Gustavo Sosa Toranzo, en menor femenino el Campus won 28-26 at Universidad Nacional; en cadete masculino superó 27-21 a Huracán; en juvenil masculino derotó en una ajustada final 28-27 a ASEBA; en menor masculino ULP festejó 34-15 ante ASEBA; y en infantiles mixto Campus celebró al vencer 21-14 a Huracán.
In addition, el Campus fue subcampeón en juvenile femenino: perdió 22-19 ante CHSL-Juventud 22, y en cadete femenino, por el mismo resultado y ante el mismo rival.
El DT Lucas Moreno, felicitó to todos los teams por el desarrollo del tournament, y resaltó "el gran triunfo de los chicos de la categoria Juveniles Masculino, que por primera vez llegan a una final y se coronan campeones". Y luego commented: "Estos jugadores son los más grandes del Campus, son los que iniciaron este proyecto en la rama masculina, los que le abrieron camino a las demás categories, son los que neverca habian llegado a una final y el fin de semana y luego de tanto trabajo, de tantos entrenamientos, de tanto esfuerzo y dedicación se coronaron champions. Para todos son un gran ejemplo; ante la derrota logaron superarse y volver a empezar. Estamos muy orgullos de ellos", remarked.
Nota y fotos: Prensa ULP.
.