Les robaron las camisetas y piden a la comunidad ayuda para recuperarlas
El lamentable hecho ocurrió en calle Albarracín. La indumentaria pertenece a un equipo de handball femenino municipal. Las jóvenes compartieron su tristeza por lo sucedido y están desesperadas por recuperar las camisetas robadas.
A team of handball from the Escuela Municipal Newenche de Bariloche suffered last Tuesday the robbery of all shirts, when delinquents broke into the car of one of the players and professors, stationed in Albarracín al 600, and took them away.
"Las compramos con mucho esfuerzo y las pudimos disfrutar muy poco tiempo", escribieron con mucha congoja en las redes sociales.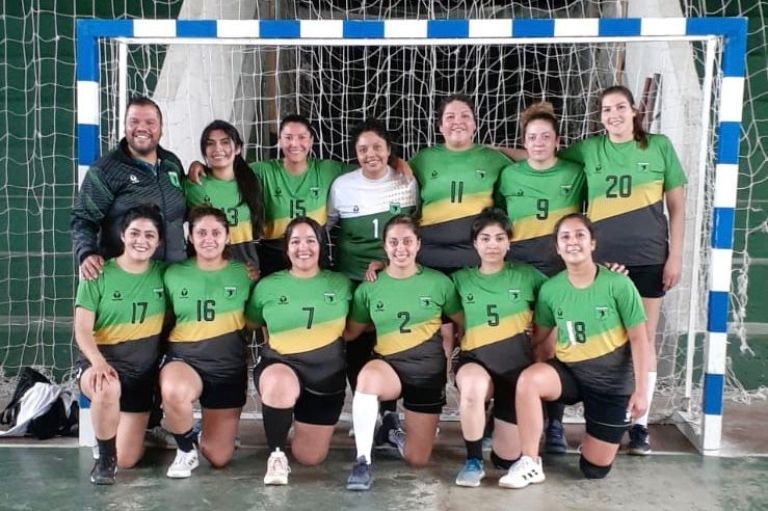 El Cordillerano dialogó con la proprietaria del vehículo, quien comentó que su coche posee cierre centralizado y alarma, agregando que desde la unidad policial donde la unidad la denuncia le dijeron que potriana haber perpetrado el hecho utilizando un inhibitor de alarmas.
The woman informed that in addition to the camisetas, they took away money, money and cash, a bag with básquet and football balls and another that contained the camisetas, siendo estas ultimas "lo más importante que quiero recuperar", she indicated.
En ese contexto la damnificada también signa que luego de un par de horas, su DNI, que se encontraba dentro de la billetera, fue hallado en inmediaciones a las canchas de Adeful.
Ante esta situation desde el equipo asked the community for help to recover clothing, "compartiendo la publication y estando atentos por si las ven." Además creen que las pueden haber tirado, ya que según su punto de vista, a los ladrones no les sirven.
Likewise, sportsmen ofrecieron una reward "para quien nos brinde información o nos las haga llegar".
function toogleSeachBar() { if ($('#searchBar').is(":visible")) { hideSearchBar(); } else { showSearchBar(); } } function showSearchBar() { $('#searchBar').show(); $('#menu, .header-scrolled-container, .header-scrolled-container2').hide(); } function hideSearchBar() { $('#searchBar').hide(); $('#menu, .header-scrolled-container, .header-scrolled-container2').show(); }
$(document).ready(function () {
setTimeout(() => { window.fbAsyncInit = function () { FB.init({ appId: '1492337167736839', autoLogAppEvents: true, xfbml: true, version: 'v8.0' }); };
(function (d, s, id) { var js, fjs = d.getElementsByTagName(s)[0]; if (d.getElementById(id)) { return; } js = d.createElement(s); js.id = id; js.src = "https://connect.facebook.net/es_LA/sdk.js"; fjs.parentNode.insertBefore(js, fjs); }(document, 'script', 'facebook-jssdk')); }, 3000);
});