He is the only current NHL coach who has been a great player, an automatic Hall of Famer and an unquestioned superstar.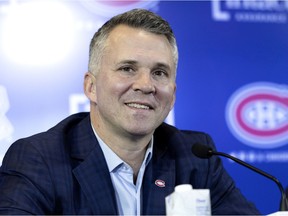 Article content
Among all the current NHL head coaches, there's a conspicuous lack of superstars.
Article content
Gerard Gallant was a prolific goal-scorer for the Detroit Red Wings in the late 1980s. Andrew Brunette was a solid point-producer with a suitcase as he bounced from team to team. Craig Berube was a much-traveled tough guy. Darryl Sutter had one 40-goal season for the Blackhawks but was not a prolific scorer after that.
There's a solid case for Rod Brind'Amour to be in the Hall of Fame with his 452 goals and 1,184 points – but so far, he hasn't made it.
Look at the coaching pedigrees and the most common pattern is a whole lot of minor-league hockey and the occasional cup of coffee in the NHL. Among the current crop, there is only one who has been a great player, an automatic Hall of Famer, an unquestioned superstar: Martin St. Louis.
Article content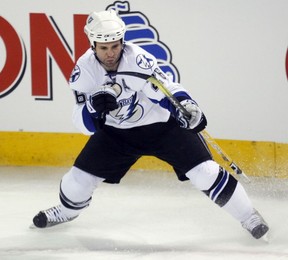 When the Canadiens made the inevitable announcement that St. Louis had been signed to a three-year contract, I started thinking: Why do so few great players became coaches and why do fewer still succeed? Patrick Roy, Randy Carlyle, Bryan Trottier, Larry Robinson, Adam Oates and Jacques Lemaire all turned to coaching with results that ranged from great (Lemaire) to barely a blip on the radar (Oates.)
St. Louis is different. He isn't Wayne Gretzky, Bobby Orr, Mario Lemieux or even his former teammate, Vincent Lecavalier. St. Louis was never anointed. He was not a No. 1 draft pick, he wasn't even a sure bet to make it in the NHL. He made himself great, which means he knows every rung on the ladder.
He's smart, fiery, an excellent communicator. Above all, St. Louis is willing to learn. If the Canadiens are patient with him (and I think they will be), St. Louis has the potential to be a great coach in this league.
Article content
There are still doubters out there. Given enough time, St. Louis will make believers of them all. If his only coaching success was to give Cole Caufield wings, he would still be worth every dime.
But Martin St. Louis is going to be so much more.
---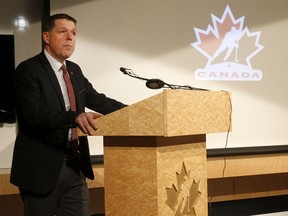 The stench from Hockey Canada: The time for Hockey Canada president Scott Smith was last week. If Smith was going to show both courage and conscience, the time to do so was immediately after the world championships.
There was a horrific story unfolding in Canada, an alleged gang sexual assault perpetrated by members of the 2018 World Junior team and others. There was a payoff to the victim from Hockey Canada to settle a $ 3.55-million lawsuit.
There were a thousand questions to be settled and Hockey Canada was trying to stonewall. Smith had a lot of explaining to do. And he did none at all.
Article content
But this one isn't going away. Canada's sports minister, Pascale St-Onge, said Thursday that she was "shocked and angry" at the news of the assault and the payoff and that she was ordering a forensic audit of Hockey Canada to ensure that public funds were not used in the out -of-court settlement.
Smith, meanwhile, is still hiding behind the terse statement issued by his PR staff on May 26. It's outrageous. Smith is supposed to succeed Tom Renney as Hockey Canada CEO on July 1. Instead, he should be offering his resignation.
---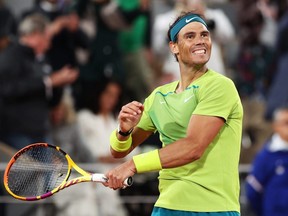 Weekend at Roland Garros: I once had a sports editor who could not remember a thing. He was so forgetful that I was plotting to cover the French Open without his approval. I would fly to Paris, file a column, and when he asked what I was doing there, I would say: "Don't you remember? You told me to go a couple of weeks ago! "
Article content
I never put my plan into effect. Pity, because it would have been fun. When I started covering tennis (as a sports columnist who knew little about the game, then or now), it was near the bottom of my list of favorite sports. Now, it's right at the top.
That's because they do not come better than Iga Swiatek, Coco Gauff, Leylah Fernandez, Félix Auger-Aliassime, the recently retired Ash Barty and (especially) the immortal Rafa Nadal.
I covered what must have been Nadal's first appearance in Montreal. He was very young and he barely spoke English – but his smile and effort made up for the cracks in his grammar. He charmed everyone in sight, although not one of us could have known at the time how very great he would become.
It's enough to have seen him then, and now, one of the great careers in sports history, unfolding before our eyes. And to know that he plans to soldier on, bad foot and all.
Heroes: JF Houle, the Laval Rocket, Iga Swiatek, Coco Gauff, Arturri Lehkonen, Gerard Gallant, 14-goal playoff games, Connor McDavid, Casper Ruud &&&& last but not least, the immortal Rafael Nadal.
Zero: Scott Smith, Tom Renney, Hockey Canada, the offside replay review, Novak Djokovic, Dustin Johnson, Phil Mickelson, Greg Norman, Claude Brochu, David Samson &&&& last but not least, Jeffrey Loria.
Now and forever.
jacktodd46@outlook.com
CFL great Tony Pajaczkowski dies at 86

Canadiens' Carey Price wins the NHL's Masterton Trophy