How English cricket dealt with its hottest day
Sessions were shortened in two County Championship games, MCC loosened their regulations and Durham staff worked overtime to look after players and supporters
On the day that the United Kingdom recorded temperatures north of 40 degrees, cricket was unsurprisingly affected up and down the country.
The first day of the Cheltenham Cricket Festival – where Gloucestershire were taking on Hampshire – was brought to a premature end at 4.30pm, while the same action was taken at Wantage Road in the Division One clash between Northamptonshire and Lancashire, with an ECB directive in place for no more than 72 overs to be bowled in order to protect players and spectators.
The Cricketer understands that every game in the County Championship was given the option to make the same decision, but that both sides had to agree in order for it to come to pass. Other games were played to their 96-over conclusion, as planned.
That didn't stop players talking about the heat once the evening had drawn in. Ben Duckett, who made an unbeaten double hundred for Nottinghamshire at Derby, admitted that he was thankful for the time he has spent in the subcontinent in being comfortable at the crease, adding his gratitude for the implementation of extra drinks breaks – the same protocol was taken during Monday's women's ODI between England and South Africa.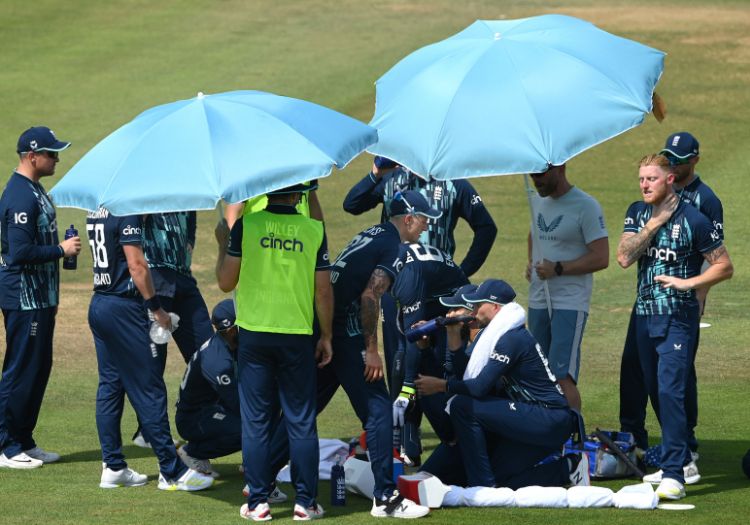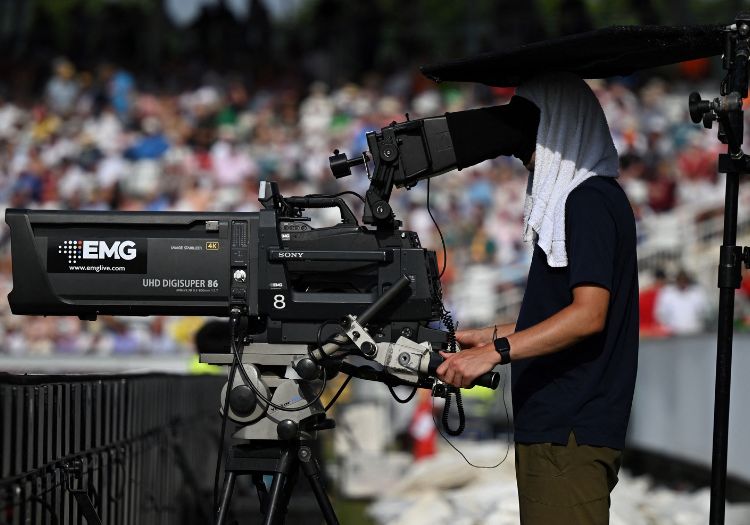 "I've never scored that freely for a day, and I think to do it in 40-degree heat makes me feel very proud and it's been a pretty special day," said Duckett.
At Lord's, meanwhile, Cheteshwar Pujara made a chanceless century for Sussex against Middlesex after being put in to bat by Tim Murtagh. The pitch was flat and Tom Alsop also made a hundred, but Sussex batting coach Grant Flower made mention of Pujara being "used to the heat" in his post-day comments on a day that would have been more familiar to the India stalwart than Alsop , on loan from Hampshire but enjoying a fine season at Hove.
Washington Sundar, Pujara's compatriot, was making his debut for Lancashire at Northampton and attended, joking that he "brought some sun from my home".
"To be very honest, I felt at home," he added. "I felt very comfortable. The wind was strong today as well."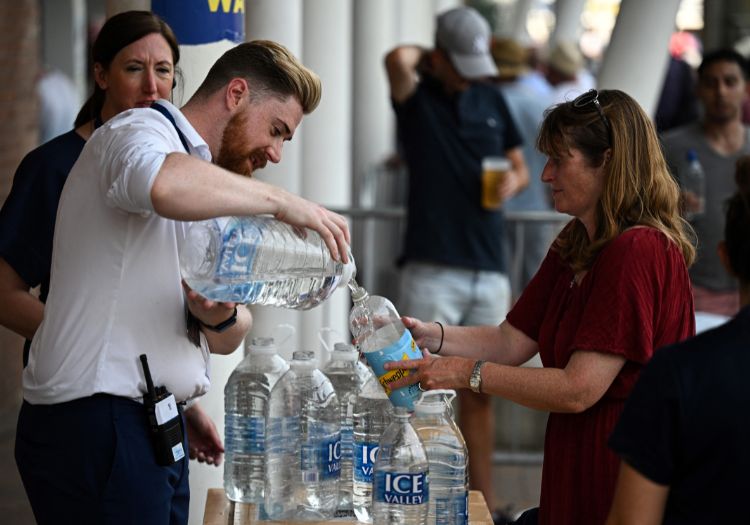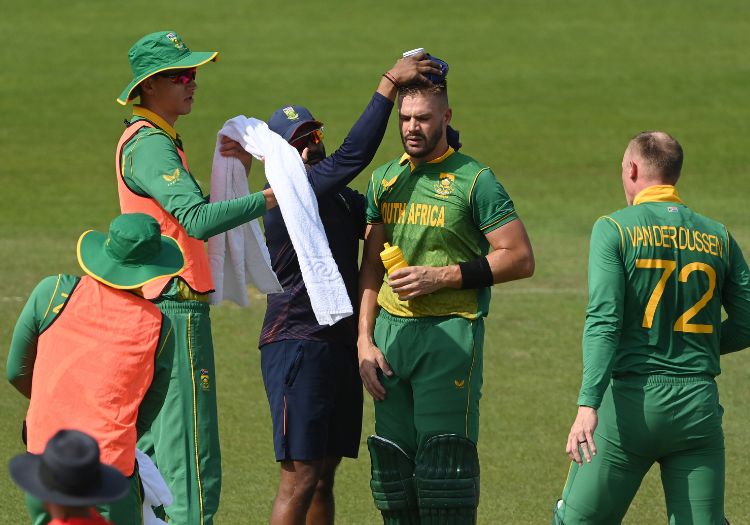 Will Young, Sundar's opposite number as Northants' overseas player and captain, described it as "a dry heat".
"It sort of reminds me a bit of playing in Dubai or Abu Dhabi or something like that," he said, "like a really dry heat with that hot wind coming across the ground. But. I've never had a game of cricket , which has been shortened due to the heat. So, it's definitely a first there."
Such was the heat that it was announced on Monday afternoon by the MCC that it would allow its members in the pavilion to refrain from wearing jackets, although they stopped short of relaxing their dress code completely, with ties, shirts and trousers still required.
The impact of the heat was visible at the men's ODI at Durham between England and South Africa, with both Matthew Potts and Rassie van der Dussen affected.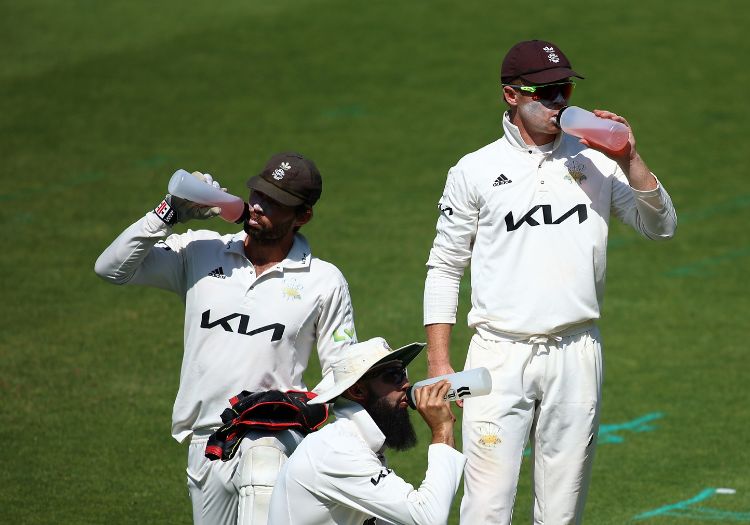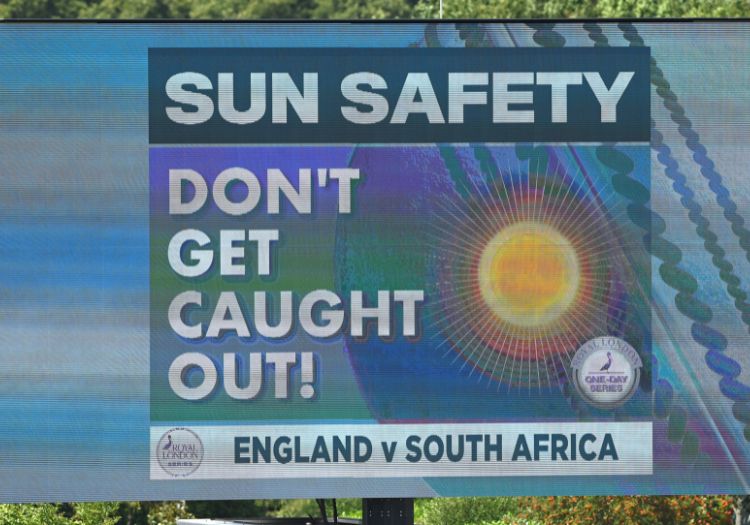 Potts only bowled four overs for England on his ODI debut and spent a significant amount of time off the field as he struggled with exhaustion as temperatures rose above 37 degrees.
Drinks breaks featured parasols brought onto the field for occasional moments of shade, while members of the backroom teams supplied ice-packs and towels to boundary-fielders and bowlers.
Chester-le-Street is one of the most open venues in the country, with little shade for fans to escape to. As a result, it is believed that plenty left during the first innings, while the ground opened its air-conditioned rooms to members of the public who were struggling.
Stations providing water were also set up around the stadium, with the ECB and Durham holding discussions as fears mounted over the safety of supporters.
---
Related Topics
Please ensure all fields are completed before submitting your comment!