When Joey Von Aschwege signed up to be a foreign-exchange student, he pictured breathing in an abundance of air pollutants in a big place like Chicago or New York City.
Instead, the 18-year-old found himself on an airplane heading towards a place called Gillette.
Von Aschwege grew up in Oldenburg, Germany. He's been living in Gillette for the last eight months through a foreign-exchange program.
Von Aschwege didn't have a say in where he ended up in the United States. Once he was enrolled in the program, Von Aschwege was randomly assigned to a host family.
Von Aschwege has been enrolled at Campbell County High School since September. His favorite part has been playing on the Camels soccer team this spring.
But Von Aschwege hasn't just been playing for the Camels. Going into next weekend's regional tournament, the German exchange student is leading Campbell County in points and goals scored. Through 14 regular season games, Von Aschwege has 26 points (12 goals, two assists) and is averaging 1.7 goals per game.
Von Aschwege isn't the only foreign-exchange student finding success on the pitch in Gillette. Across town, Jorge Suarez, of Spain, has established himself as one of Thunder Basin's most powerful scoring threats.
Suarez was second on the Bolts with 18 points (six goals, six assists) going into Friday's season-finale against Sheridan.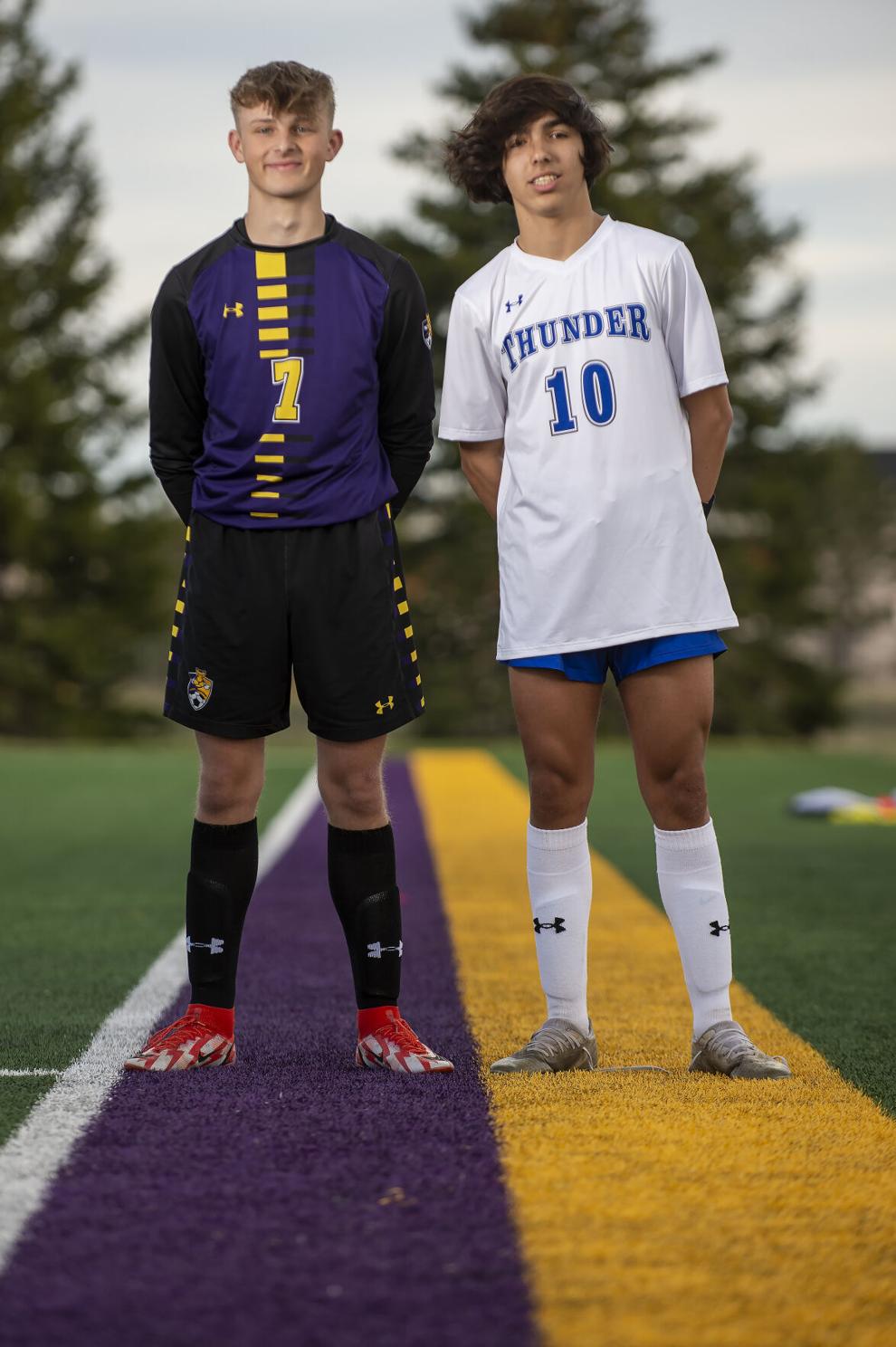 Getting assimilated
Moving to a remote city like Gillette brought a wide variety of emotions for both Von Aschwege and Suarez. One of the biggest adjustments for Suarez was getting used to his new diet.
"The food is definitely a lot different here," Suarez said. "In Europe we eat more healthy than here. I used to eat a lot of vegetables and fruit but here it's all meat and pasta and pizza. "
One thing that has helped both soccer players get accustomed to living in the United States is experiencing the differences in culture together. The pair met within weeks of living in Gillette and even carved pumpkins together for Halloween.
Last month, Von Aschwege and Suarez traveled to Miami, Florida, together for spring break trip.
"I'm good friends with Joey," Suarez said. "It's nice to have other foreign-exchange students around because you can talk with them and see how it's going for them."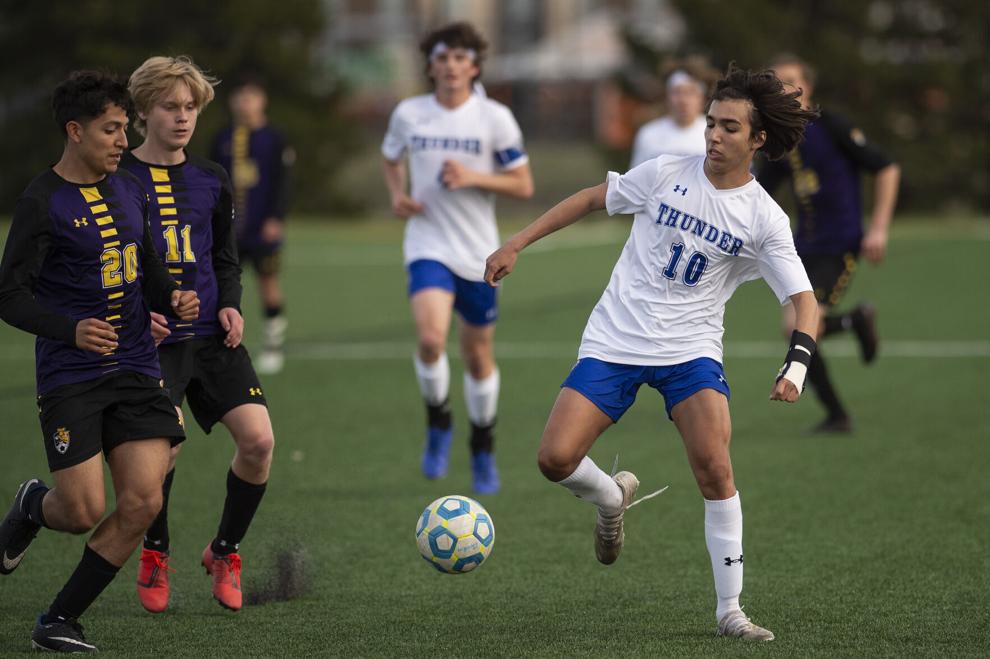 For Von Aschwege, the biggest difference between Gillette and his hometown in Germany is the amount of school work he's expected to do.
"School is definitely less challenging here," Von Aschwege said.
Both Von Aschwege and Suarez signed up for the foreign-exchange program to experience something different and to travel the world. While neither teenager had ever heard of Wyoming before moving here, they've both learned to appreciate the community for what it's been able to offer them over the last several months.
What brought Von Aschwege and Suarez the most joy since moving to Gillette has been the spring soccer season at their respective high schools.
"I like playing soccer," Von Aschwege said. "I've played since I was really young and soccer is like the only sport I like to play. I'm not a big fan of playing basketball or football. I've enjoyed finding out how to play as a team with these guys. "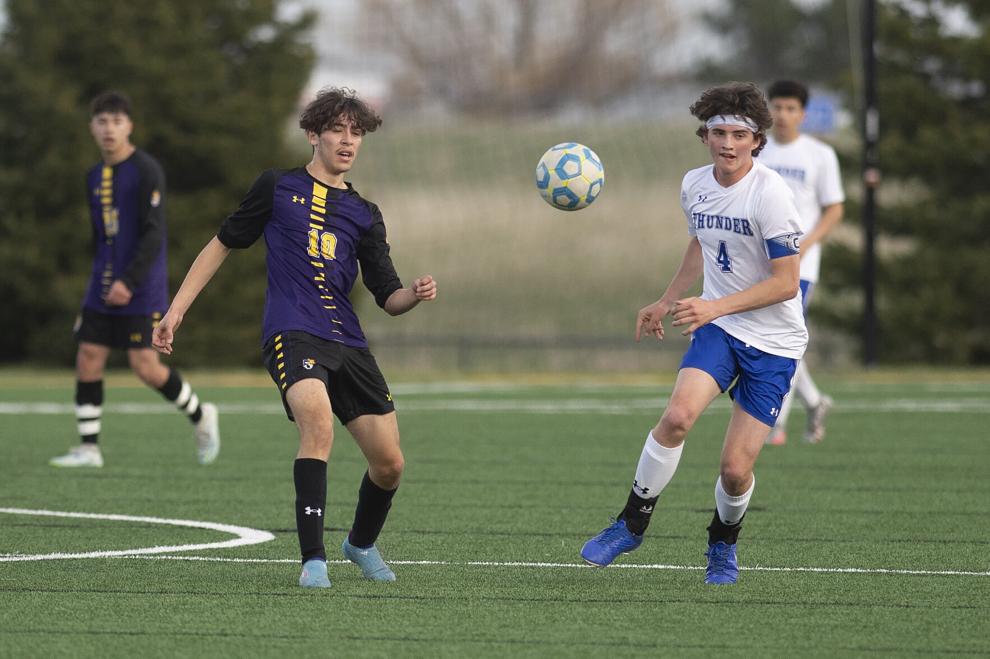 Suarez admits the soccer competition was much better in Europe. But he's found that playing at the Class 4A level in Wyoming is a lot more organized than some of the leagues back in Spain.
"In Spain and in Europe, I think the players are better," Suarez said. "But here it's more professional."
Both Von Aschwege and Suarez have been studying English as a second language for years. Studying abroad has allowed them to expand on their English skills while also giving them critical experience with socializing in a completely different culture.
A lifelong memory
The two seniors will both move back home at the end of this month after graduating from Thunder Basin and Campbell County. Suarez plans to return to school in Spain to study journalism at his local university. Von Aschwege also plans to return to school in Germany.
Von Aschwege and Suarez met together on the field for perhaps the last time Thursday for the last of two crosstown conference soccer games. Before the opening whistle, the players met at midfield to shake hands and wish each other luck.
"It's fun to play against each other," Suarez said. "It's just like a little friendly competition."
Von Aschwege and the Camels came away with a 2-0 win over Thunder Basin on Thursday. Suarez left the game midway through the second half with an apparent leg injury.
Both Campbell County and Thunder Basin will play in the Class 4A East regional tournament next weekend in Cheyenne. Von Aschwege and Suarez want to help their respective teams as much as possible before their returning flights home.
"I've grown to like Gillette," Von Aschwege said. "Soccer this year has been all about just having fun with my friends."
"This has been the most fun soccer season I've ever had," Suarez said.
Von Aschwege and Suarez will soon travel back to Europe and start the next chapters of their lives. But no matter how much time passes, Von Aschwege and Suarez will never forget their senior soccer seasons at Campbell County and Thunder Basin.
"For me it's all about the soccer season right now," Von Aschwege said. "I'm going to miss my friends here. But I'll think about that later. "
.